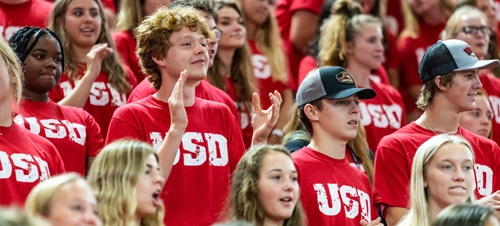 Welcome Week
The University of South Dakota is excited to welcome the Class of 2026 to campus this fall!

We have a variety of activities planned for Welcome Week starting Aug. 19, 2022 – Move-In Day! For the most up to date information on events head over to usdinvolved.usd.edu.
Mark your calendars for Class of 2026: Coyote Welcome on Friday, Aug. 19 at 4 p.m. in the Sanford Coyote Sports Center. This event serves as your formal welcome to the university and will be followed by the USD Community Picnic.
Below, you can find a full schedule for Welcome Week 2022. We can't wait to celebrate with you!





Welcome Week Schedule
Join us for a week of fun and exciting events.