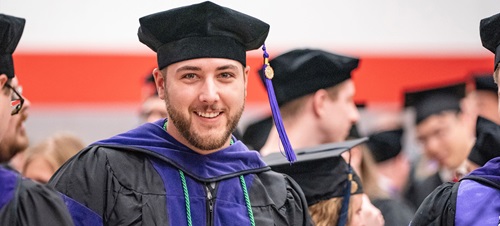 How to apply
Thank you for your interest in applying for graduate study at the University of South Dakota. Once you've explored the possibilities for your degree—it's time to get started on your application.
Start Your Application Today
The USD Graduate School welcomes applications for admission for individuals who have earned a B.A., B.S. or equivalent undergraduate degree. Applying to the USD Graduate School is easy, simply follow the steps below.
Step 1: Begin Your Online Application
Depending on your program of interest you will need to select the appropriate application to submit your required materials. Most graduate programs require the general GradCAS application for admission.
Apply Using General GradCAS Application
Some Programs Require Special Applications
If you are considering one of the following programs, please use the following application guides to prepare your application materials and answer any questions you may have.
Audiology/Speech Language Pathology
Law
Medical
Nursing
Occupational Therapy
Physical Therapy
Physician Assistant Studies
Social Work
Apply Using A Specialty CAS Application
After you start your application, you will receive updates from your graduate enrollment coordinator to let you know your application status. Once your application is complete, your application is sent to the department for review to determine an admission decision.
Step 2: Provide Required Documentation
Each academic program has its own unique application requirements and program deadlines. Be sure and consult the graduate catalog to check the specific admissions requirements for your program. This will help ensure that your application with all corresponding materials is complete and submitted on time.
Application materials and/or procedures required to apply to the USD Graduate School may be different for each student type. Depending on your student type review the requirements below.
Step 3: Submit and Pay Your Application Fee
The $35 Graduate School application fee is included in the general GradCAS application, but the specialty CAS applications (SLP, law, medical, nursing, OT, PT, PA and MSW) require this fee to be paid separately. Applicants need to submit all required application materials and pay the $35 application fee before your application will be processed. The application fee cannot be waived or deferred and is non-refundable.
Pay USD Graduate Specialty Program Application Fee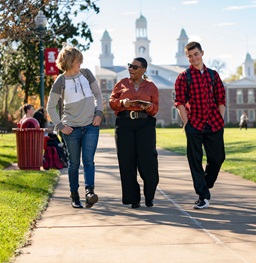 When are application decisions announced?
Each program has a different deadline. Once an admission decision has been made, applicants will receive notification of their decision.
A welcome packet on how to get started
A call from USD with the good news
An email from the USD Graduate School
Applicants who are admitted will be assigned a faculty advisor. We encourage you to connect with your advisor as soon as possible.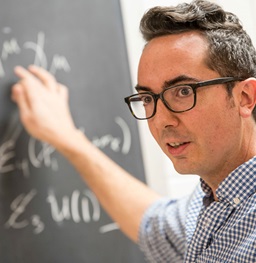 You've been admitted to USD, What's Next?
Decide and accept your admission to the USD Graduate School. Several graduate programs require formal acceptance and/or a deposit to secure your spot. Make sure you formally accept your position by the date listed on page two of your admission letter, or you may lose your spot in the program. For programs without a formal acceptance policy, be sure and contact your enrollment coordinator to formally accept admission to USD.
Graduate Student Checklist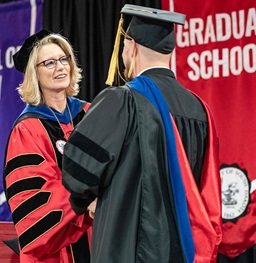 Connect with the USD Graduate School
Now that you are officially a USD graduate student, the Graduate School is your point of contact for all things pertaining to policies and various grant applications or scholarships, applying for a graduate assistantship or finalizing the filing of your dissertation.

You will work closely with the staff in the graduate school during your time at USD, so don't miss the opportunity to meet the team, complete your onboarding requirement and meet your fellow graduate students during the graduate student orientation.
Graduate School