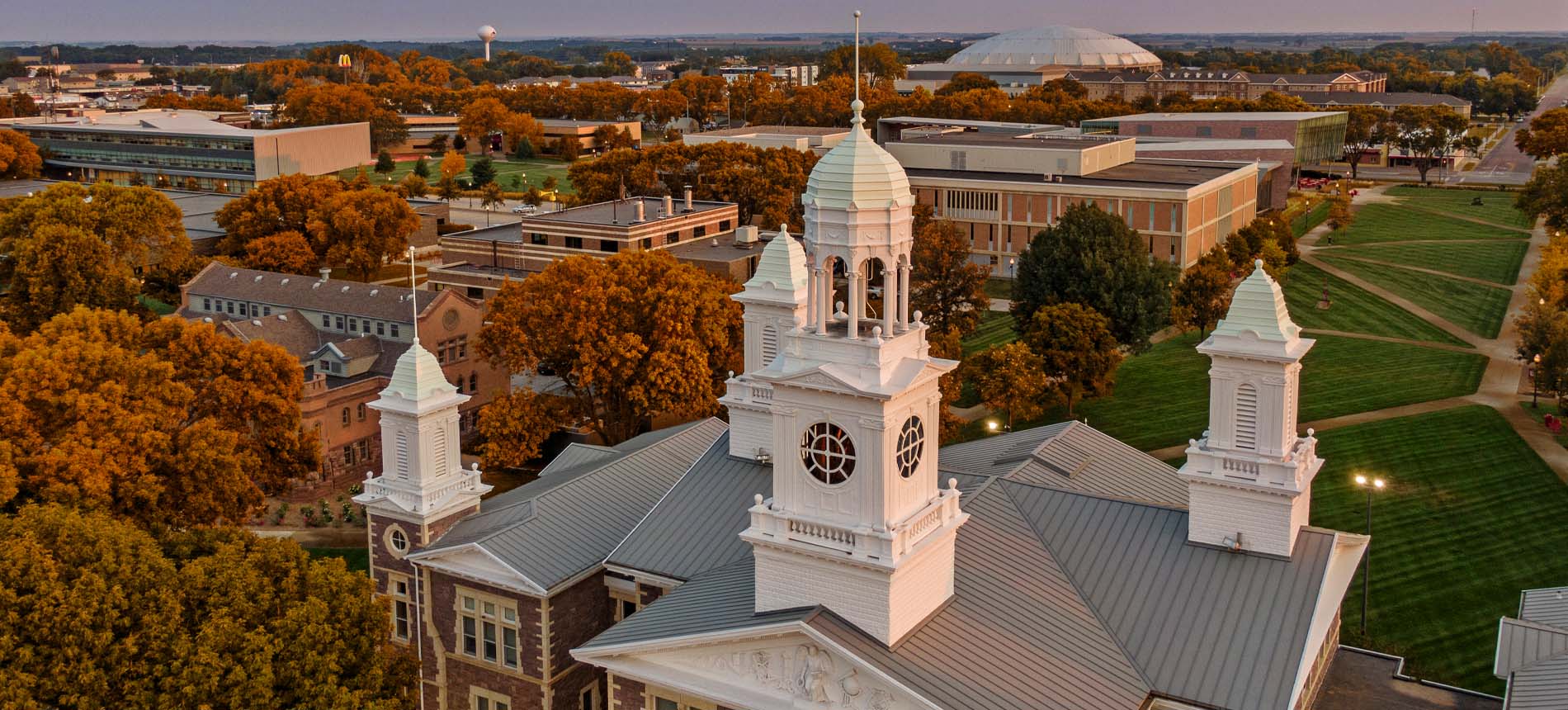 Graduate Admissions
Academic Department
What careers and opportunities do you see in your future? A graduate program at the University of South Dakota will help you get there.
Shape Your Future at USD
As the largest provider of graduate education in the state of South Dakota, USD offers on-campus, off-campus and online degree options designed to help you reach your professional goals.
Here you'll find the best blend of graduate school qualities: one-on-one engagement with expert faculty, hands-on learning experiences, robust research opportunities, and nationally-recognized and accredited programs – all at an affordable price.
Strengthen your academic path or grow your skills in a new direction at the University of South Dakota.



Quality. Flexibility.
Affordability.
From small class sizes and expert faculty to affordable living and tuition rates, USD offers you the best qualities of a graduate education. Gain a world-class education that will serve you throughout your career and life.
South Dakota is one of the most affordable places to live.
One of America's Best National Universities
For more than 30 years, we have been ranked among the best in the nation by U.S. News & World Report.
The low student to faculty ratio at USD ensures personalized, one-on-one engagement with faculty.
Choose from more than 80 on-campus programs and 50 online programs, ranging from certificates to doctoral degrees.
Meet Our Team
We know researching graduate programs can be a detailed process, especially with all of the options available. We are here to help you every step of the way. Our dedicated team of enrollment coordinators can address any questions or concerns you may have about costs, the application process and deadlines. Reach out to start a conversation or visit campus.
Graduate Admissions
Slagle Hall Room 306
414 E Clark St.
Vermillion, SD 57069
Office Hours
Monday - Friday
8:00 a.m. - 5:00 p.m.