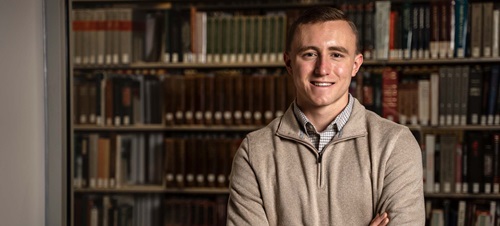 Nationally Competitive Scholarships
The Honors Program provides support for all USD students – including undergraduates, graduates and alumni – interested in applying for prestigious and highly competitive scholarships.
Set your sights on great opportunities.
Nationally competitive scholarships are prestigious and highly competitive scholarships available to U.S. undergraduate and graduate students. USD students have won 73 nationally competitive scholarships since 2010.
While housed in the Honors Program, support for nationally competitive scholarships is offered to all USD undergraduates, graduates and alumni. Applications require substantial preparation and we work with students throughout the process.
Application
As you go through the application process, we will:
Meet with you to determine which scholarships best suit your interests and qualifications
Work with you one-on-one on your application essays and personal statements
Facilitate internal selection process and secure university endorsement, when required.
Advise you on requesting letters of recommendation
Prepare you for interviews
Preparation
It's never too soon to start thinking about pursuing these opportunities, and some are open to students as early as the first year. We encourage you to consider the following:
Grades are important but are not the only criteria
Pursue an ambitious curriculum
Get involved through research, internships, service-learning, study abroad and student organizations
Develop close relationships with faculty in several disciplines
Search for leadership opportunities
Broaden your horizons
The Honors Program curriculum, extra-curricular requirements and programming all help students meet these criteria. If you are interested in joining Honors, please contact us at honors@usd.edu for more information.
Award Descriptions
Listed below are some of the nation's most prestigious, highly selective scholarships. There are many more nationally competitive scholarships available.
Selected awards that do not require university endorsement
You may also be interested in the following awards.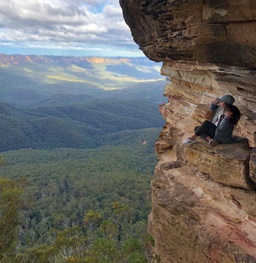 We're Here to Help
The Honors Program provides support to all USD students interested in applying for nationally competitive scholarships. Reach out to us at
honors@usd.edu
to get started. We look forward to hearing from you!