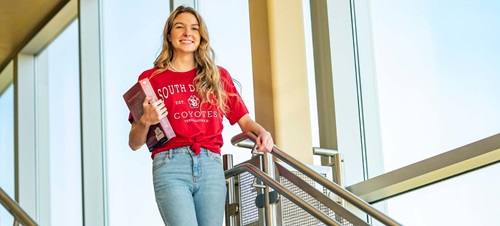 How to Apply
Highly-motivated students of all majors and interests are involved in the Honors Program. Take the next step toward joining this community of lifelong learners by applying.
We are excited that you are interested in joining the USD Honors Program!
The Honors Program is open to students in all majors, and there is no cost associated with the program. Most Honors students apply for and are admitted to the program before entering as first-year students, but a limited number may be admitted later as Thesis Scholars.
You can review program criteria below, though keep in mind that the Honors Program maintains a holistic approach to our application reviews; all applications are considered for merit, and highly-motivated students who may not meet the criteria are encouraged to apply.
Applications are accepted on a rolling basis with no firm deadline, but it's recommended that you apply by December of your senior year in high school.
Our Community
Applications for the Honors Program are accepted on a rolling basis, though it is recommended that students apply by December of their senior year. Generally, Honors students meet the following criteria:
27+ ACT or 1220 SAT
3.7+ GPA and/or top 15% of their class
Community & school involvement
If you are near but don't quite meet the GPA and/or ACT score guidelines but are interested in Honors, we encourage you to apply as all applications are reviewed for achievement and potential.
Transfer and Current Students
Students with a cumulative GPA of 3.4 or higher and who show evidence of success in academically rigorous classes may join the Honors Program on the Thesis Scholar track. Students on the Thesis Scholar track complete the General Education Core Curriculum, take two UHON 390 seminars and write an Honors Thesis. Contact our office for more information.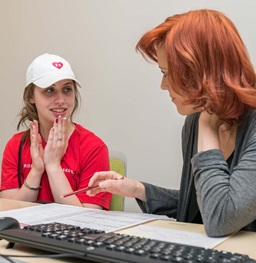 We're Here to Help
Do you have any questions about the Honors Program or the application process? Contact our office at
honors@usd.edu
. We look forward to hearing from you!