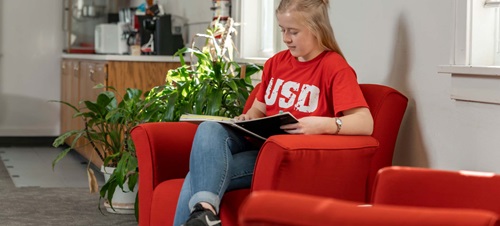 Grants
One type of need-based aid that may be available to you is grants. Take the first step by filing the FAFSA.
Making College More Affordable
The federal government offers multiple options to help you pay for college, including grants. Grants are need-based aid that does that do not have to be repaid.
To apply for the federal grants, you must complete the Free Application for Federal Student Aid.

File the FAFSA
Federal Grants
Take a look at these grant descriptions to see which ones you may be eligible for and how they may factor into your plans for paying for college.
Federal Pell Grant
This grant is available to undergraduate students with no prior bachelor's or professional degree. The maximum award for the current academic year (2021-2022) is $6,495. The amount of each Federal Pell Grant depends on your financial need, cost of education and your enrollment status. The amount reported on your award letter is based on full-time enrollment. If you are enrolled for less than full-time, your award will be adjusted accordingly (6-8 credits = 1/2 Pell, 9-11 credits = 3/4 Pell and 12+ credits = full-time Pell).
Federal Supplemental Educational Opportunity Grant (SEOG)
Available to Pell-eligible undergraduate students with exceptional financial need. The amount awarded is determined by the student's need and the availability of funds at the university. To apply for the grant, complete a Free Application for Federal Student Aid (FAFSA) by the University of South Dakota's priority deadline of April 1. This grant is awarded on a priority basis based on the FAFSA receipt date and based on the availability of funds.