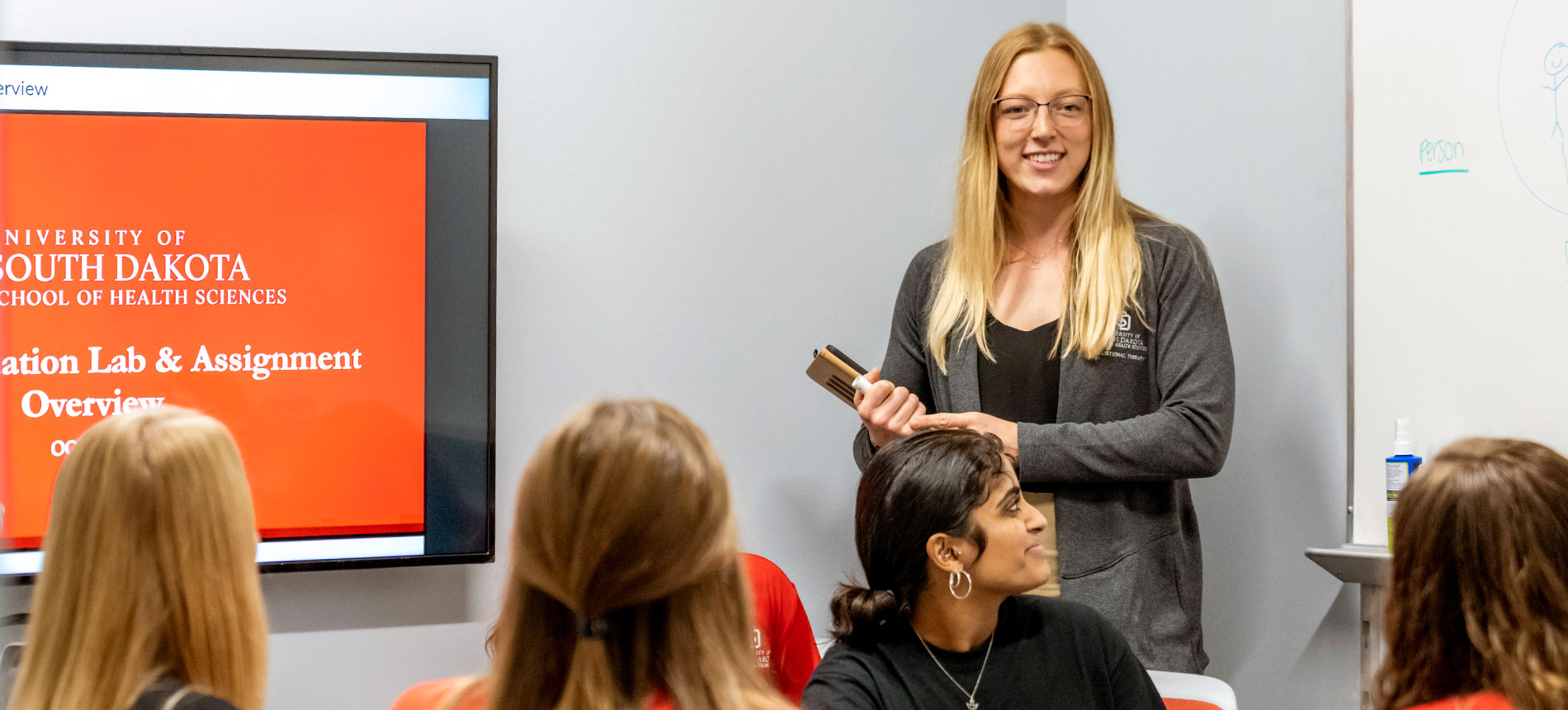 Occupational Therapy
Academic Department
Our department facilitates meaningful research and a robust education for future occupational therapists through the Doctor of Occupational Therapy program and an occupational therapy pathway. With state-of-the-art facilities, a small student-to-faculty ratio, hands-on learning opportunities and more, the department prepares students to assist people in achieving their goals, maintaining or rebuilding their independence and participating in everyday activities. 
Occupational Therapy
Sanford Coyote Sports Center Room A375A
414 E. Clark St.
Vermillion, SD 57069
Office Hours
Monday - Friday
8:00 a.m. - 5:00 p.m.
Welcome to the Department of Occupational Therapy
The field of occupational therapy helps individuals of all ages maximize independence in daily living so they can achieve their goals and do the things they want to do. Occupational therapists assess clients' needs, design personalized plans and services, introduce adaptive equipment as needed, and offer support as clients navigate a new environment adapted to their circumstances.
At USD, our faculty and students take a holistic, person-centered approach – one that considers the physical, psychological and social needs of clients and understands the importance of adapting the environment to fit the person. This foundation enables our students to enter the field of occupational therapy as compassionate professionals who are prepared to meet clients where they are at. At the same time, our students are gaining technical and practical expertise through hands-on learning experiences; our state-of-the-art facilities enable collaborative and simulated learning opportunities, and the fieldwork elements of our program provide students with real-world settings in which to apply their knowledge. These experiences are guided by expert faculty who understand the opportunities and demands of the profession and are there to support students every step of the way toward their careers as occupational therapists.
Join our community of listeners, experts and change-makers in the Department of Occupational Therapy at USD.
Meet the Department
Get to know the faculty and staff in the Department of Occupational Therapy. Our faculty are experts in their field, contributing research and scholarship in management of chronic disease, the role of OT in dementia care, occupation-based intervention and quality of life with lymphedema, psychosocial rehabilitation, occupational performance measurement, productive aging and gerontology, promotion of childhood mental health and more.
The tail end of academic year 2022-23 brought a flurry of activity to the University of South Dakota campus and the School of Health Sciences, illustrating the efforts the school extends to further immersive activities and education to high schools, middle schools and even some elementary schools.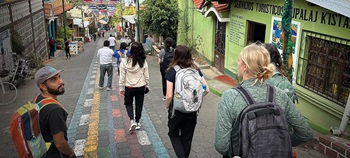 The University of South Dakota School of Health Sciences' Departments of Physical and Occupational Therapy organized a March trip to Guatemala, where they participated in therapy clinics and immersed themselves in cultural experiences.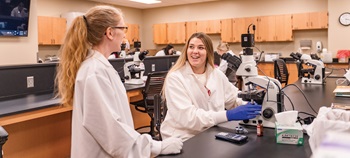 Several programs in the University of South Dakota School of Health Sciences are celebrating notable milestones.
Known for Excellence
At USD, you'll find a high quality educational experience strengthened by our faculty's research and creative scholarship. See what makes our department exceptional.
The USD Occupational Therapy program was one of the first 12 programs in the U.S. to offer the OTD program.
USD is home to the state's only comprehensive health sciences school and medical school.
Department Opportunities & Resources
Explore the variety of opportunities and resources available in the Department of Occupational Therapy.
Departments & Facilities
Explore the departments, facilities and centers that contribute to your education in the Department of Occupational Therapy.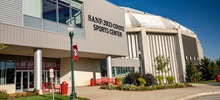 Located in the Sanford Coyote Sports Center on USD's campus in Vermillion, the Teaching and Research Laboratory is a centralized location for occupational therapy, physical therapy, kinesiology and sport management, and sports medicine programs. There are collaborative spaces for the various programs, as well as state-of-the-art classrooms, laboratories and clinical spaces that facilitate hands-on learning.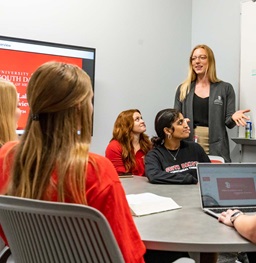 Learning and Leading Together
The Department of Occupational Therapy offers a high quality, rigorous education while prioritizing a welcoming and collaborative environment. Our small student-to-faculty ratio and our faculty's open-door policy enable a tight-knit community; our faculty work closely with students to help them achieve their goals, and our students enjoy a connected network of peers who care about each other's success. Our department is a place where research and practice take place alongside collaborative learning and growing.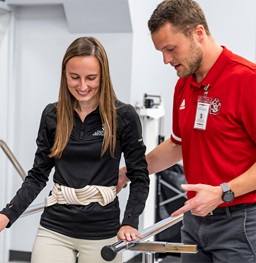 The Region's Leader in Health Care Education
USD is home to the only comprehensive health sciences school and medical school in the state. This advantage offers our students the unique opportunity to learn and train alongside peers in a variety of disciplines, equipping them with the collaborative experiences they need to be effective members of their future patients' care teams.
We are also proud to have strong relationships with the region's leading health care providers. These partnerships offer our students invaluable opportunities for developing professional connections, getting hands-on experiences and serving their communities early in their education.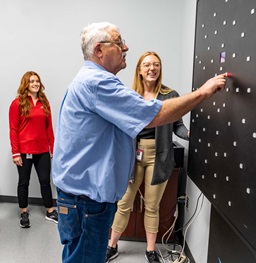 Practice in State-of-the-art Facilities
Our students learn in state-of-the-art facilities right here on campus. Our program is located in the Sanford Coyote Sports Center, which houses teaching, learning and clinic spaces that are designed for collaboration and hands-on experiences. Students learn alongside other health sciences and medical students in the Lee Medical building and across the USD footprint. From a human gross anatomy course to simulation exercises, the opportunities offered in these facilities make the O.T.D. education exceptional.