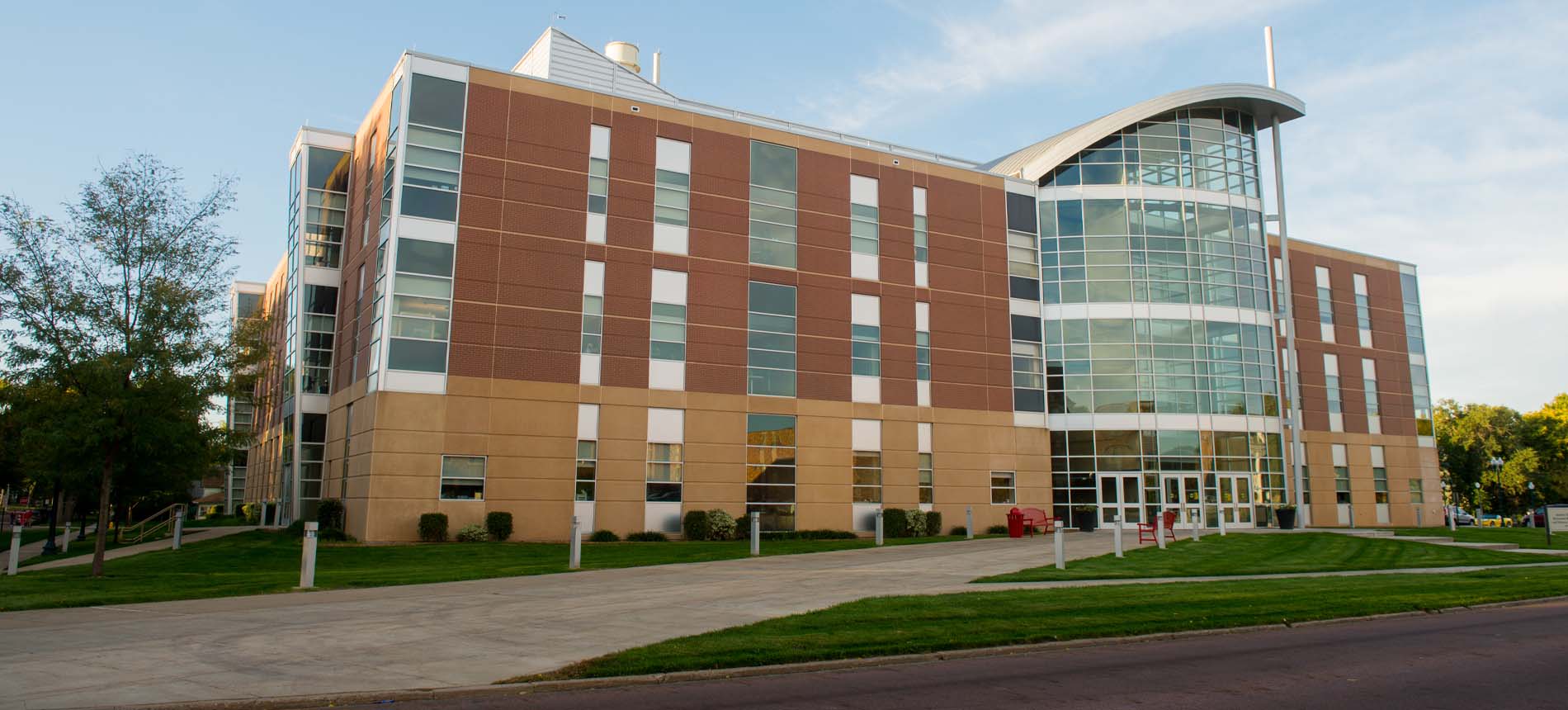 Interprofessional Health Education Center
Center/Institute
Learn to become an interprofessional team in real-world settings.
Interprofessional Health Education Center
Lee Medical Building 302F
414 E Clark Street
Vermillion, SD 57069
Office Hours
Monday - Friday
8:00 a.m. - 5:00 p.m.
The Interprofessional Health Education Center (IHEC) facilitates collaborative learning among students within the School of Health Sciences (SHS) and Sanford School of Medicine.
The term "Interprofessional Education" (IPE) means that students from different professions learn from, with and about each other. In this respect, it is quite different from "multidisciplinary" or "trans-disciplinary" education. Policymakers and accrediting agencies recognize that IPE is necessary to train future healthcare professionals to work well together - it makes everyone aware of the other's roles and responsibilities. As the only South Dakota University with a SHS and a School of Medicine, USD is uniquely able to provide students with the opportunities to experience learning and practicing as teams.
The IHEC develops scholars, practitioners and leaders in interprofessional education and collaborative care through curriculum-delivered scholarship and service learning in order to improve population health.
One of our goals is to ensure that IPE is delivered according to accepted standards and that our students' interprofessional competencies are met. To this end, we have adopted the Interprofessional Education Collaborative (IPEC) Core Competencies for Interprofessional Collaborative Practice*.
IHEC recognizes that teamwork does not happen automatically and we incorporate the TeamSTEPPS ® principles developed by the Agency for Healthcare Research and Quality to promote better communication and coordinated practice for different healthcare professions. IHEC has certified TeamSTEPPS® Master Trainers who are available for consultations and who know how to implement the tools.
In order to remain at the cutting edge of interprofessional education and practice, we offer our learners the following opportunities:
Workshops, seminars, activities, simulation scenarios and mentorship that further interprofessional education in the health sciences;
Prepare students in all health care-related majors to work as a team in real-world settings;
Provide opportunities for research that includes interprofessional perspectives;
Support interprofessional faculty development; *All reference materials and much more can be obtained at this link.
In order to enhance interprofessional education at the University of South Dakota, an interprofessional team conference video was created. The video can be utilized as an example of an effective team conference when providing IPE to students across healthcare professions. The interprofessional team who created this video has made it available for your education and research use with the understanding that any research publications utilizing the video should reference USD as the source of the video.
IPE Team Conference Video - short version
IPE Team Conference Video - long version

Faculty & Staff
Get to know the faculty and staff in the Interprofessional Health Education Center.