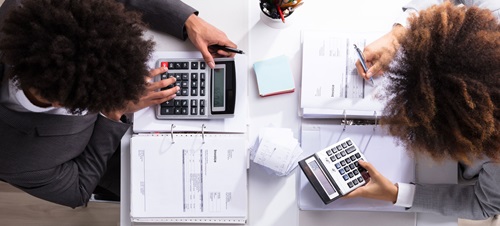 Accountancy
Gain specialized training in accounting and related fields for those who wish to prepare for a career in public accounting and meet the 150-hour requirement to sit for the CPA exam in South Dakota.
Become an Expert in Your Field
As a Master of Accountancy student at USD, you will prepare for a career in public accounting. Here you will find a program that emphasizes decision making, problem solving, understanding the role of business in society, developing leadership ability and social responsibility, analytical and critical thinking skills. You will receive in-depth training in accounting, finance and related subjects so you can pursue a career in accounting, auditing, tax, financial planning, management consulting and more.
Get connected with the top employers in the region and across the globe as you tap into the robust accounting employer and alumni networks at USD. Employers routinely recruit on-campus and accounting students have among the highest career placement rates among Beacom School of Business students.
Degrees & Offerings
Master of Accountancy (MAcc)
Master's
Vermillion Main Campus and Online
Gain specialized training in accounting and related fields for those who wish to prepare for a career in public accounting and meet the 150-hour educational requirement to sit for the CPA exam in most states, requirements vary by state. The flexible 100% online option is ideal for professionals to advance their career while remaining in the workplace.
Master of Accountancy: Accounting Analytics (MAcc)
Master's
Vermillion Main Campus and Online
The accounting analytics specialization meets the growing market demand for graduates with the ability to utilize and analyze data to strengthen accounting decision-making processes. In addition to the foundational accounting coursework, you will explore data-centric accounting theories and principles.
Master of Accountancy: Leadership (MAcc)
Master's
Vermillion Main Campus and Online
Many of our successful graduates aspire to become partners in CPA firms and controllers and CFOs in companies. The leadership specialization will add interpersonal skill development to the technical field of accounting and will provide you with additional depth in the areas of communication, team building and strategic planning to be leaders in CPA firms and companies in the private sector.
Master of Accountancy: Business Management (MAcc)
Master's
Vermillion Main Campus and Online
Several of our successful graduates aspire to work in consulting or management advisory services areas. The business management specialization adds fundamentals in business planning and strategy, as well as the legal, economic, and social dynamics that affect business decisions. This exposure to business functional areas will help prepare you for the much-needed positions in this field.
Master of Accountancy: Finance (MAcc)
Master's
Vermillion Main Campus and Online
It is common for graduates working in public accounting firms to specialize in the financial industry. Many also aspire to grow into C-level positions (CFO) within their firms. The finance specialization provides additional knowledge in the areas of corporate finance, investments, and financial institutions. This knowledge will help you understand the decision-making process of financial managers and specialize in the finance industry within CPA firm clientele.
Accelerated Bachelor of Business Administration/Master of Accountancy (BBA/MAcc)
Master's
Vermillion Main Campus and Online
Accounting majors meeting requirements for entry into the MAcc program may opt to complete both the BBA and MAcc concurrently. Students who pursue this fast-track option will be awarded their undergraduate and graduate degrees simultaneously, upon completion of the two programs.
Concurrent Master of Accountancy / Juris Doctor (MAcc/J.D.)
Master's
A concurrent program with the USD School of Law in which students earn both degrees concurrently in three years.
Program Details
Graduate
College
Department
Contact
Graduate Admissions
Known for Excellence
With qualities like small class sizes, specialized programs and incredible student opportunities, USD is not your typical university. What makes us unique is what makes your education exceptional.
USD'S 100% online MPA program ranked #2 in the nation as a "Best Affordable Online Master's in Accounting"
GetEducated.com
Departments & FACILITIES
Explore the departments, facilities and centers that contribute to your education in accounting and finance. Our faculty are experts in their fields, bringing practical experience working in different business, finance, marketing or accounting firms.
Accounting and finance are among the most needed skill sets in the business world. The Division of Accounting and Finance prepares students through hands-on-experience in and out of the classroom so they can lead successful financial careers in any field.
Faculty & Staff
Get to know the faculty and staff in the Division of Accounting & Finance. Our faculty are experts in their field, contributing research and scholarship in financial accounting, cost accounting, forensic accounting, taxes, audits and more.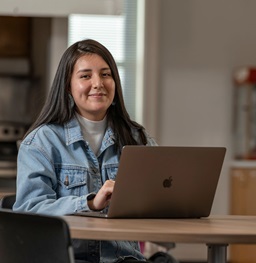 The Program You Want, Where You Want It
Whether you are a recent graduate looking to continue your education on USD's main campus in Vermillion or a working professional who values the convenience and flexibility of online options, you can rest easy knowing that you are getting a world-class education. You will enjoy access to the same, expert faculty members wherever you are taking classes.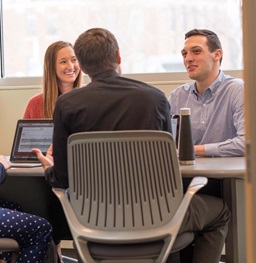 Gain Real-World Experience
The Theta Upsilon Chapter of Beta Alpha Psi is the national scholastic and accounting fraternity. The primary objective is to encourage and give recognition to scholastic and professional excellence in the field of accounting.
Join Now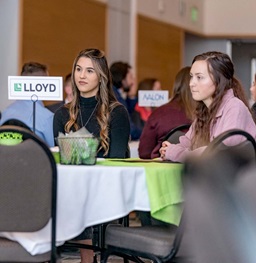 World-Class Program, World-Class Connections
As an accounting student at the Beacom School of Business, you will be invited to attend a variety of networking events, including the South Dakota CPA Showcase, Meet the Firms speed networking event and weekly presentations by accounting firms as part of our engaged student organizations.
Not only will you have access to recruiters and alumni at the big 4 accounting firms (Deloitte, KPMG, Ernst & Young, PwC), you will meet top employers at local and regional levels.
Surprisingly Affordable
Whether you've recently completed your undergraduate degree, or you want to kick your career up a notch, graduate school is the next logical step. The good news is there is funding for both online and on-campus students to get you through your program.
| | GA (Resident*) | Resident | Online | Non-Resident |
| --- | --- | --- | --- | --- |
| Tuition (1 cr.) | | | | |
| GAF Fee (1 cr.) | | | | |
| Total | | | | |
More About Tuition & Fees
Tuition rates are subject to change and may vary depending on the program or department. Visit the Graduate Tuition & Costs page for more information.
* Graduate Assistant (GA) rates are available for resident, non-resident and online students.
** Resident rates may be available to you through the SD Advantage, Child of Alumni or Western Regional Graduate Program. To see if you quality, visit usd.edu/grad-tuition.