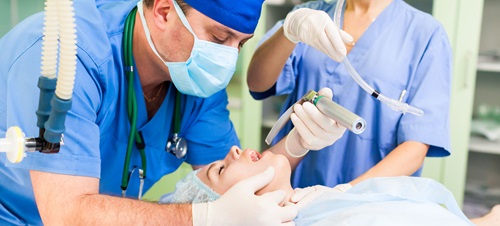 Nursing Anesthesia Practice
The DNAP prepares professional RNs for nurse anesthesia practice by providing the academic education, specialized knowledge and skill building experiences needed to meet the health needs of different populations.
Be a Health Care Leader
Nurse anesthetists work in a variety of settings where they administer anesthesia and provide care before, during and after surgical, therapeutic, diagnostic and obstetrical procedures. They also provide pain management and some emergency services.
USD's nursing anesthesia practice program is designed for registered nurses who are ready to advance their career and become Certified Registered Nursing Anesthetists (CRNAs). You'll learn in state-of-the-art facilities and gain invaluable practice using advanced technologies to improve patient outcomes. A unique part of your education is the collaborative learning you will experience; as a student in the USD School of Health Sciences, you'll study and practice alongside students from a variety of disciplines preparing you to be an effective and collaborative member of your future patients' care teams. Paired with our program's emphasis on compassion and humanity, you'll graduate prepared to be an expert, thoughtful leader in the health care setting.
Gain the educational background and skills you need to provide anesthesia care in innovative, evidence-based practice through the DNAP program at USD.
On August 11, 2021, the South Dakota Board of Nursing approved the University of South Dakota request for prerequisite status of the program. The program is currently under review for interim status.
The University of South Dakota Doctor of Nursing Anesthesia Practice Program is accredited by the Council on Accreditation of Nurse Anesthesia Educational Programs (COA), 10275 W. Higgins Road, Suite 906, Rosemont, IL 60018; 224-275-9130. The program's next review by the COA is scheduled for May 2028.
Degrees & Offerings
Nursing Anesthesia Practice (DNAP)
Doctorate
The nursing anesthesia practice program develops registered nurses into Certified Registered Nurse Anesthetists (CRNAs) who can work in a variety of settings to administer anesthesia, provide pain management services and offer support in emergency settings. This program is offered in South Dakota's leading city for health care.
Program Details
Graduate
College
Department
Contact
Graduate Admissions

Start Your Application Today
This graduate program utilizes a specialized CAS online application to complete the admissions process. To learn more about this program's unique application process, requirements and program deadlines, visit Specialty Graduate Program Applications.
Additional requirements exist for international applicants. For more information, visit International Admission Requirements.
Known for Excellence
With qualities like small class sizes, specialized programs and incredible student opportunities, USD is not your typical university. What makes us unique is what makes your education exceptional.
USD is the only public university in the state to offer a Doctor of Nursing Anesthesia Practice.
Job growth for nurse anesthetists is projected to increase 14% by 2029.
*U.S. Bureau of Labor Statistics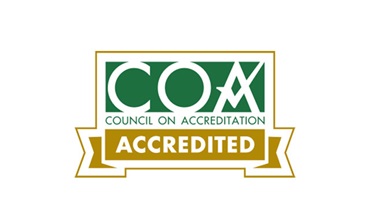 USD's DNAP program has been awarded initial accreditation by the Council on Accreditation of Nurse Anesthesia Educational Programs (COA).
Nurse Anesthetists are the sole provider of anesthesia care in 83% of South Dakota counties.
STUDENT OPPORTUNITIES
As a student at USD, the opportunities available to you extend beyond the classroom. Explore your interests, find your community and experience your education to the fullest extent through the following opportunities.
An Affordable Education

Gain valuable real-world, professional experience while enjoying paid employment and discounted tuition rates as a graduate student at USD. The affordability you gain through graduate assistantships and fellowships will equip you with valuable, professional-level skills that will set you apart after graduation.
Teaching and research assistantships are awarded by individual departments. If you do not receive an assistantship within your department, you are eligible for an assistantship outside of your academic program or within support offices (non-academic units) at USD. Further inquiries should be directed to the graduate director of the department.
You'll find the mentorship and opportunities you need to study topics that spark your curiosity.
At USD, our graduate students are actively pursuing unique research and presenting at local and national conferences exploring innovative areas of interest to them. Additional research and grant opportunities include:
Departments & Facilities
Explore the departments, facilities and centers that contribute to your education.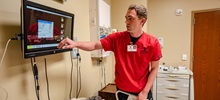 Our department offers undergraduate and graduate degrees in nursing, supporting today's health care workforce and delivery of quality patient care.
Mar 15, 2022
The University of South Dakota School of Health Sciences has named the inaugural director for its new nurse anesthesia program, the Doctor of Nurse Anesthesia Practice (DNAP), a post-baccalaureate degree to prepare registered nurses to become Certified Registered Nurse Anesthetists (CRNA).
Faculty & Staff
Get to know the faculty and staff in the Department of Nursing. Our faculty are

committed professionals, experts in their field, and contribute to research and scholarship in health promotion, disease prevention, and chronic disease management. USD faculty are committed to producing life long learners, and develops exceptional health practitioners, leaders, and scholars who improve and advocate for the well-being of all people. We focus on person-centered care, with caring, compassion and respect as the foundation to nursing care.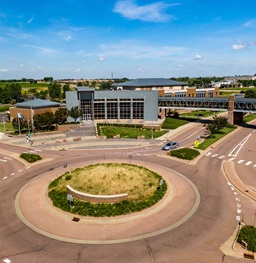 Learn in Sioux Falls
The DNAP program is conveniently located in Sioux Falls, giving registered nurses the opportunity to continue living and working in the state's leading city for health care.
This location also offers unique benefits for your education.

The USD School of Health Sciences has strong partnerships with leaders in South Dakota's health care industry, including the state's largest hospitals in Sioux Falls. Our connections are your opportunities.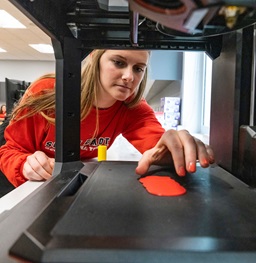 Become the Leader Your Patients Need
Patients have needs that extend beyond a single area of expertise, they should have an expert care team that works together to help them live healthy, fulfilling lives.
At USD, we prepare you not only to thrive in your career path, but also to collaborate effectively with health care professionals from a variety of fields. Our learning environment mirrors the health care industry–bringing you and your peers together to learn, study and practice as coordinated teams.
Surprisingly Affordable
Whether you've recently completed your undergraduate degree, or you want to kick your career up a notch, graduate school is the next logical step. The good news is there is funding for both online and on-campus students to get you through your program.
| | GA (Resident*) | Resident | Online | Non-Resident |
| --- | --- | --- | --- | --- |
| Tuition (1 cr.) | | | | |
| GAF Fee (1 cr.) | | | | |
| Total | | | | |
More About Tuition & Fees
Tuition rates are subject to change and may vary depending on the program or department. Visit the Graduate Tuition & Costs page for more information.
* Graduate Assistant (GA) rates are available for resident, non-resident and online students.
** Resident rates may be available to you through the SD Advantage, Child of Alumni or Western Regional Graduate Program. To see if you quality, visit usd.edu/grad-tuition.