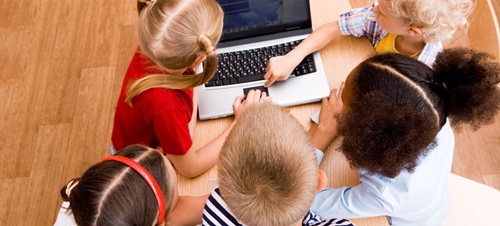 Technology for Education & Training
Master the effective integration and use of emerging instructional technologies to promote change and development in your classroom.
Master Your Technology and Training Skills
Become an expert in emerging technologies with this master's program, it prepares you to develop tech-infused learning environments and curricula. By capitalizing on your content expertise, you will further develop skills to apply technological tools to your learning process. As a master's student at USD, you'll focus on an instructional systems approach and the principles of learning design. Then, capitalize on your content expertise and further develop your skills to apply technological tools to the learning process.
Promote educational change and development through the use of distance learning and other emerging technologies, expand your knowledge and skills and prepare to lead others into the future of education as a TET student at USD.
Degrees & Offerings
Technology for Education & Training (M.S.)
Master's
The online Master of Science in Technology for Education and Training (TET) is flexible, affordable and convenient for the working teacher. It prepares educators to be successful with the integration of available and emerging technologies. Become an expert in multimedia, web authoring, instructional programming, computer hardware, tech-infused learning environments, curriculum and more.
Program Details
Graduate
College
Department
Contact
Graduate Admissions
Known for Excellence
With qualities like small class sizes, specialized programs and incredible student opportunities, USD is not your typical university. What makes us unique is what makes your education exceptional.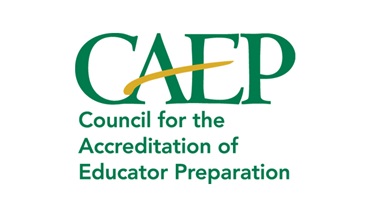 The USD School of Education has been accredited by CAEP (formerly NCATE) since 1956.
U.S. News & World Report Ranks USD School of Education among the "Best in the Nation" for the 4th consecutive year.
The small faculty-student ratios assure you the one-on-one attention and mentorship you need to succeed whether you are on campus or attend class online.
departments & facilities
Explore the departments, facilities and centers that contribute to your education in curriculum and instruction.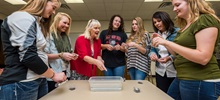 Preparing professional educators to be tomorrow's leaders in teaching through developmental, integrative and reflective practices.
Faculty & Staff
Get to know your professors in the Division of Curriculum & Instruction. Our faculty

are nationally recognized for their research and have a national network of connections to help students progress in their careers.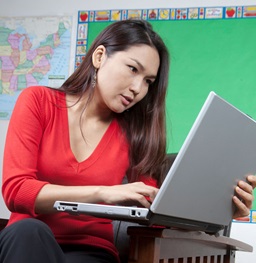 Take Your Classes Online
We're committed to bringing our knowledge to you. USD serves the largest number of online students in the state of South Dakota. With competitive online tuition rates, we offer the same price whether you're out-of-state or an in-state resident.
USD maintains a challenging and rigorous curriculum focused on preparing you to move forward in your career.
Take classes at your own pace. Enroll in an online class today!
View all online programs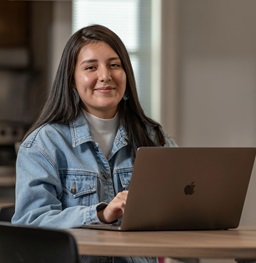 Unlock Broad Career Opportunities
Technology has become a major factor in both the way we teach and the way students learn—and there has never been a better time to make your mark in your field.
Get the skills you need to succeed. Students who complete our program are well positioned for leadership roles in a variety of fields, including education, instructional technology, electronic information resources, distance learning and emerging technologies, multimedia and other areas.
Surprisingly Affordable
Whether you've recently completed your undergraduate degree, or you want to kick your career up a notch, graduate school is the next logical step. The good news is there is funding for both online and on-campus students to get you through your program.
| | GA (Resident*) | | Online | Non-Resident |
| --- | --- | --- | --- | --- |
| Tuition (1 cr.) | | | | |
| GAF Fee (1 cr.) | | | | |
| Total | | | | |
More About Tuition & Fees
Tuition rates are subject to change and may vary depending on the program or department. Visit the Graduate Tuition & Costs page for more information.
* Graduate Assistant (GA) rates are available for resident, non-resident and online students.