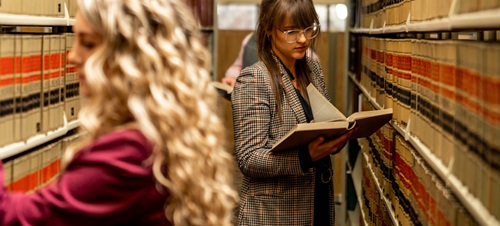 University Libraries
Discover and access the resources you need to enhance your educational journey at the University of South Dakota.
Supporting Your
educational Journey
The University Libraries strive to advance the teaching, learning and research priorities of the University of South Dakota by providing services in discovering, accessing and using authoritative resources and collections. Our services are delivered by library and information professionals located at I.D. Weeks Library on the Vermillion campus and the Wegner Health Sciences Library on the USD Sanford School of Medicine campus in Sioux Falls.
Faculty & Staff
Get to know the helpful and dedicated faculty and staff in the University Libraries.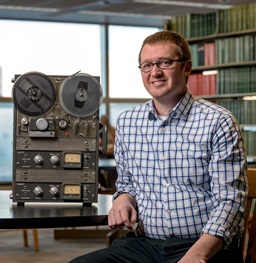 South Dakota Oral History Center
The South Dakota Oral History Center collects and preserves voices of the people of the Northern Plains through a collection of more than 5500 interviews.
Learn about the Oral History Center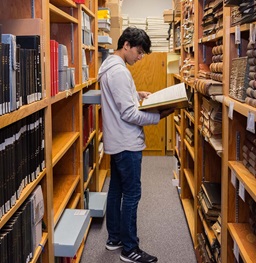 Archives & Special Collections
Home to rare books, manuscripts and archives, the University Libraries Archives & Special Collections Department has a variety of unique histories to explore.
Learn More
Gifts & Donations
If you would like to support the University Libraries we gladly accept donations of books and other materials, or monetary donations. Book and material donations, please contact either Technical Services at acq@usd.edu or the Archives & Special Collections at speccoll@usd.edu . Monetary donations are handled by the USD Foundation for benefit of the University Libraries.
Give to the Libraries