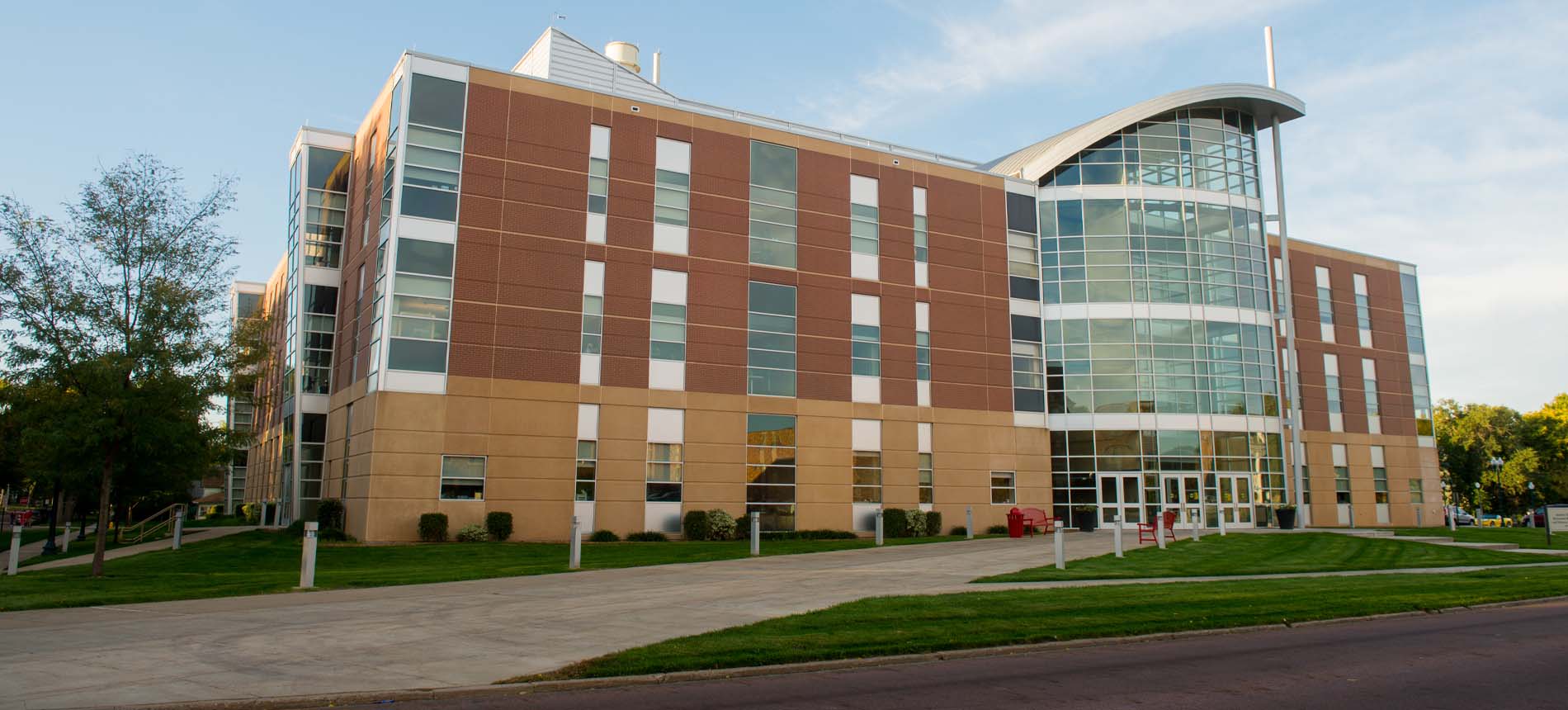 Medical Student Affairs
Office
Aiding through all aspects of Medical School through a web of resources.
Medical Student Affairs
Lee Medicine Building
Sanford School of Medicine
414 E. Clark St.
Vermillion, SD 57069
Office Hours
Monday - Friday
8:00 a.m. - 5:00 p.m.
Welcome to the Sanford School of Medicine Office of Medical Student Affairs!
The office of Medical Student Affairs (MSA) at the University of South Dakota (USD) supports our students through all phases of their medical school career, through the foundation of being together in teaching, innovation and compassion.
MSA serves all students from the first day of orientation to graduation through our many resources. Student services and resources include admissions, financial aid, academic support, career advising, well-being and the registrars office.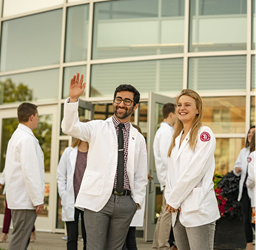 Orientation to Graduation
As part of Sanford School of Medicine you will continually work with MSA from the first day on campus to the day you get your diploma. Supporting you in the ways you need to make you a compassionate and competent physician.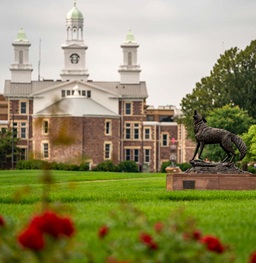 Need Help?
As a medical student you have resources in place to help you overcome what ever you are going through. From Crisis lines to just someone to talk to, please reach out if you need help.
Suicide and Crisis Lifeline – 988
24/7 Stress Release & Counseling Referral (Medical student only) – 605-777-9482
Counseling Center - Rebecca Glover (Medical Students only) – 605-658-3580
American Association of Neurological Surgeons
American College of Physicians/ Internal Medicine Interest Group (IMIG)
American Medical Association (AMA) – Medical Student Section (MSS)
American Medical Student Association (AMSA)
American Physician Scientist Association (APSA)
Anesthesiology Interest Group
Association of Native American Medical Students (ANAMS) Coyote Clinic
Dermatology Interest Group
Emergency Medicine Interest Group
Family Medicine Interest Group
Infectious Disease Interest Group
Institute for Healthcare Improvement (IHI)
Medical Students for Choice
Medical Student for Life
OB/GYN Interest Group
Ophthalmology Interest Group
Ortho Interest Group
Pathology Interest Group
Pediatric Interest Group
Psychiatry Interest Group
Physical Medicine & Rehabilitation Interest Group
Plastic & Reconstructive Surgery Interest Group
Public Health Interest Group
Rural Health Interest Group
Seldinger Society- Interventional/Diagnostic Radiology Interest Group SSOM News
Student Club for Ongoing Pathology Education (SCOPE)
Student Interest Group in Neurology (SIGN)
Surgery Interest Group
Vermillion Community Clinic
Elections for all class officers are held in the first few months of Pillar 1 for the following positions. Elections are held by the Medical Student Affairs (MSA) office but voted on by your peers. If you have any questions on who your class officers please reach out the MSA office (605‐685‐6300).
4‐year term
President
Vice President
American Medical Student Association
Medical Student Wellness Committee
Medical Student Association
Association of American Medical Colleges/Organization of Student Representatives
Women in Medicine/ American Medical Women's Association
Financial Aid Representatives
Medical Student Ambassador Coordinators
Medical Student Research Committee
American Medical Association
American Academy Of Family Physicians (AAFP) Family Medicine Interest
Group Representative
Clinical Foundations Representative
Code of Professional Conduct Board Representative
Institute for Healthcare Improvement Open School
3‐year term
Medical Education Committee
2‐year term
Diversity Health Affairs Representatives
Health Sciences Librarian Committee
1‐year term
Non‐elected
Medical Student Ambassadors
Meet the department
Get to know the faculty and staff in the Office of Student Affairs. Our team focused on supporting all medical students throughout their medical school career to ensure success inside and outside the classroom. View our organizational chart.