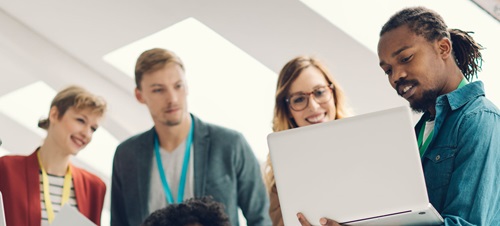 Marketing
Cultivate your skills in creativity, market analysis and strategic marketing.
Why Earn a Marketing Graduate Certificate?
Pursing a graduate level marketing certificate allows you to benefit from in-depth study of consumer behavior, new product development, branding, and other topics relevant in today's dynamic market environment. A program in marketing can cultivate a more focused career path with strengths in creativity, market analysis and strategic marketing.
The rapid pace of technology has changed the way that individuals and organizations make purchase decisions. Companies must re-think how they develop and promote their products and services. Successful organizations analyze the factors that influence consumer and organizational buying behavior and make decisions that leverage those factors to generate sales and profit. They understand the role that brands play and how to maximize them for profit.
Gain personal development, better career opportunities and enhance your knowledge to prepare for your career as a business leader.
Degrees & Offerings
Marketing
Certificate
The curriculum of the marketing specialization or certificate includes all of the factors that contribute to a purchase decision as well as how to develop and manage a brand. Students examine the entire product development process from conception through rapid prototyping, forecasting demand, production and launch. They also explore how to use data to identify high value and/or high-risk customers, products, and processes. Graduates can fill a variety of roles in helping a firm develop and market their products and services.
Students need to meet prerequisite requirements to be eligible for the advanced courses in this certificate program. These courses include undergraduate coursework in statistics, calculus, and information systems. The Beacom School of Business offers these courses both as online undergraduate courses and online graduate-level foundations courses. Challenge exams are also available.
Program Details
Graduate
College
Department
Contact
Graduate Admissions
Departments & Facilities
Explore the departments, facilities and centers that contribute to your education in entrepreneurship, management, and marketing.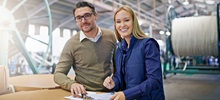 As the business world continues to grow and diversify, our students graduate with both a firm knowledge of business essentials and the experience they'll need to apply that knowledge to an exciting, ever-changing field.
Faculty & Staff
Get to know the faculty and staff in the Entrepreneurship, Management and Marketing Division. Our faculty are experts in their field, contributing research and scholarship in training and development, emotional intelligence and management.
Surprisingly Affordable
Whether you've recently completed your undergraduate degree, or you want to kick your career up a notch, graduate school is the next logical step. The good news is there is funding for both online and on-campus students to get you through your program.
| | GA (Resident*) | Resident | Online | Non-Resident |
| --- | --- | --- | --- | --- |
| Tuition (1 cr.) | | | | |
| GAF Fee (1 cr.) | | | | |
| Total | | | | |
More About Tuition & Fees
Tuition rates are subject to change and may vary depending on the program or department. Visit the Graduate Tuition & Costs page for more information.
* Graduate Assistant (GA) rates are available for resident, non-resident and online students.
** Resident rates may be available to you through the SD Advantage, Child of Alumni or Western Regional Graduate Program. To see if you quality, visit usd.edu/grad-tuition.