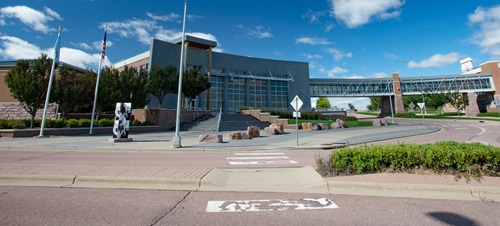 Applied Health Sciences
Discover opportunities in a wide range of health care fields and find a path that matches your career interests. The Associate of Science (A.S.) in applied health sciences is a flexible program designed to give you a foundation in health care and offer a seamless transition into a bachelor's degree.
Why Study Applied Health Sciences?
Begin your journey toward a rewarding career in health care by pursuing an Associate of Science (A.S.) in applied health sciences. This program provides you with an interdisciplinary foundation in health care, giving you the opportunity to explore a variety of careers in the field as you find the right pathway for you. This unique program is designed to be your first step toward another degree that reflects your chosen area of interest; all credit hours are stackable into bachelor's programs in the health sciences field. You'll benefit from the flexibility and convenience of an associate degree program in Sioux Falls while positioning yourself for a more specialized educational path in the health sciences. Our advisors will work closely with you to ensure you are set up for success.
Whether you are working toward a specific career in health care or want to continue exploring your options as you learn about health sciences, the applied health sciences program will provide you with the opportunities you need to thrive.
Degrees & Offerings
Health Sciences (A.S.)
Associate
Vermillion Main Campus and Sioux Falls
An Associate of Science (A.S.) in applied health sciences will start you on your path to a bachelor's degree, launch your career in the health care field or advance your existing career. You'll take courses like Basic Microbiology, Nutrition and Health Careers Exploration as you gain a foundational knowledge of health care. You will have the opportunity to plan an individualized pathway to a bachelor's degree by meeting program requirements within the 60 credit hours of this major.
Program Details
Undergraduate
College
Department
Contact
Admissions
Known for Excellence
With qualities like small class sizes, specialized programs and incredible student opportunities, USD is not your typical university. What makes us unique is what makes your education exceptional.
You can easily personalize your degree to reflect your unique educational and career aspirations.
With flexible options, USD offers this program in Sioux Falls and in Vermillion.
The stackable nature of these credits allows you to work toward your bachelor's degree as you earn your Associate of Science degree.
With the state's only comprehensive health sciences school and medical school, USD is the region's leading institution for health care education.
Student Opportunities
As a student at USD, the opportunities available to you extend beyond the classroom. Explore your interests, find your community and experience your education to the fullest extent through the following opportunities.
This program is designed to be customized to your unique career interests. You'll start by exploring the various fields within health care, and you can then choose a pathway that reflects your interests and career goals. Our advisors will work closely with you to answer your questions, select courses and plan for your future.
USD is home to more than 170 student organizations, including several that are housed in the Department of Public Health and Health Sciences. Students attending the Vermilion campus may be interested in joining pre-professional interest clubs or Sigma Delta Honor Society to make friends, develop new skills and explore their interests.
Departments & Facilities
Explore the departments, facilities and centers that contribute to your education in public health & health sciences.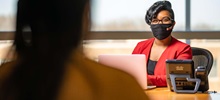 The Department of Public Health and Health Sciences emphasizes collaborative learning, equipping students with a rich understanding of the health care field and preparing them to excel in careers such as advocating for health policy, promoting health through education, managing health data analytics and leading collaborative health care teams. The department offers degrees at the associate, bachelor's, master's and doctorate levels.
Faculty & Staff
Get to know the faculty and staff in the Department of Public Health and Health Sciences. Our faculty are experts in their field, contributing research and scholarship in productive aging and gerontology, management of chronic disease, health and culture, attachment, Native American health and more.
An Education Designed for You
USD combines the high-quality, affordable education you're looking for with the flexibility you need to thrive. Here you'll find flexible courses, career-oriented pathways and unique professional connections. Earn your degree on your terms through USD.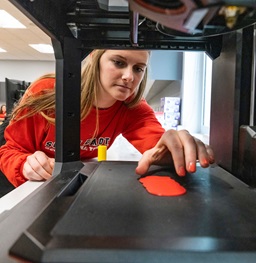 Become the Leader Your Patients Need
Patients have needs that extend beyond a single area of expertise, they should have an expert care team that works together to help them live healthy, fulfilling lives.
At USD, we prepare you not only to thrive in your career path, but also to collaborate effectively with health care professionals from a variety of fields. Our learning environment mirrors the health care industry–bringing you and your peers together to learn, study and practice as coordinated teams.