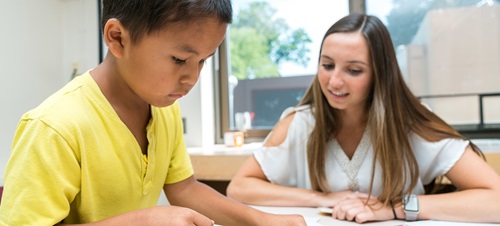 South Dakota Governor's Camp
Unforgettable learning experiences that encourage, enrich and empower gifted youth.
July 16 - 21, 2023
Please follow us on Facebook.
The University of South Dakota School of Education offers a week-long summer program for gifted and high achieving students entering grades 6-9 in the fall of 2023 who want to expand their strengths and make lifelong friends. We believe each child is gifted in a unique way, and we welcome anyone who is eager to challenge themselves and build upon their talents.
The South Dakota Governor's Camp is focused on STEAM education. Students who successfully complete 12 rigorous educational sessions will be eligible to receive a STEAM medal and will be recognized at the closing ceremony.
In addition to our STEAM class offerings, we have many sessions that will match your unique interests and talents. You'll get a taste of college life, eating with friends in the dining hall and living in USD dorms. You'll hear from inspiring speakers, and you will engage in a variety of team building and recreational activities.
You'll go beyond the classroom and take hands-on courses in the subjects that interest you. Previous classes have included::
Robotics
Intro to Guitar
Bird Banding
Veterinary Dissection
Visual Art
3D Printing
And many more!
Whether you're an aspiring scientist, a talented musician or still unsure, the South Dakota Governor's Camp will help you discover and develop your passion.
Registration is open now until June 1sr. Click here to register.
Cost: $555, all inclusive
Early registration cost, if registered by April 15: $515, all inclusive
By May 31 Full refund minus the non-refundable deposit amount
June 1-July 1 50 percent of camp fees minus the non-refundable deposit amount
After July 1 No refund
Please contact Branden Hoefert, Camp Director, at gifted@usd.edu or 605-658-6611 if you have any questions.