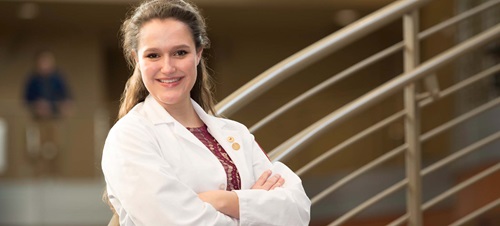 Healthcare Analytics
Combine an interest in data with a passion for helping others through the healthcare analytics certificate. This program will equip you with the technical skills you need to identify and trend patient health improvements and regressions.
Why Study Healthcare Analytics?
Analytics is the systematic use of data to improve the quality of healthcare delivery and reduce costs. In the health care field, analytics are used to improve the clinical quality of care, improve patient safety, reduce medical error, and control or lower costs. Through the undergraduate certificate in healthcare analytics, you'll develop skills to help health care organizations systematically use and analyze massive amounts of data to understand patient health outcomes and improve patient care. Whether you are currently pursuing an undergraduate degree or want to complete a standalone certificate to enhance your professional skillset, this certificate can help you reach your goals.
Expand your understanding of analytics and data management and position yourself to be an essential member of health care teams with a certificate in healthcare analytics.
Degrees & Offerings
Healthcare Analytics
Certificate
Analytics is an important tool for identifying and effecting improvements in health care. Develop critical skills in analytics and data management with an undergraduate certificate in healthcare analytics. This program can be applied toward a Bachelor of Science in health sciences or can be a standalone certificate.
Program Details
Undergraduate
College
Department
Contact
Admissions
Departments & Facilities
Explore the departments, facilities and centers that contribute to your education in public health & health sciences.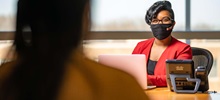 The Department of Public Health and Health Sciences emphasizes collaborative learning, equipping students with a rich understanding of the health care field and preparing them to excel in careers such as advocating for health policy, promoting health through education, managing health data analytics and leading collaborative health care teams. The department offers degrees at the associate, bachelor's, master's and doctorate levels.
Faculty & Staff
Get to know the faculty and staff in the Department of Public Health and Health Sciences. Our faculty are experts in their field, contributing research and scholarship in productive aging and gerontology, management of chronic disease, health and culture, attachment, Native American health and more.