Media & Journalism
Academic Department
Media connects us to each other and our world. Explore the art of storytelling and media marketing through the Department of Media & Journalism.
Media & Journalism
Al Neuharth Media Center, Room 151
414 E. Clark St.
Vermillion, SD 57069
Office Hours
Monday - Friday
8:00 a.m. - 5:00 p.m.
Welcome to the Department of Media & Journalism
Social media, advertising, television, radio, sport marketing, newspapers, and more engage with the public. The media and marketing fields make that connection possible.
At USD, our faculty have the real-world experience and expertise to prepare students for the rapidly-changing media landscape. Through small class sizes and interactive learning opportunities, our students develop marketable skills in and beyond the classroom as they explore all aspects of media, social media marketing, journalism, sport media, advertising and public relations. Students don't have to wait to get this valuable experience; they dive into their studies and benefit from career preparation throughout the curriculum. Whether students have their sights set on the sport marketing industry, the world of journalism, the public relations sphere or another media profession, our programs help them prepare for the future and achieve their goals.
Join our community of storytellers, thinkers and creators in the Department of Media & Journalism.
Meet the Department
Get to know faculty and staff in the Department of Media & Journalism. Our faculty are experts in their fields, contributing research and scholarship in public relations, consumer brand engagement, integrated marketing communication, sports broadcasting and more.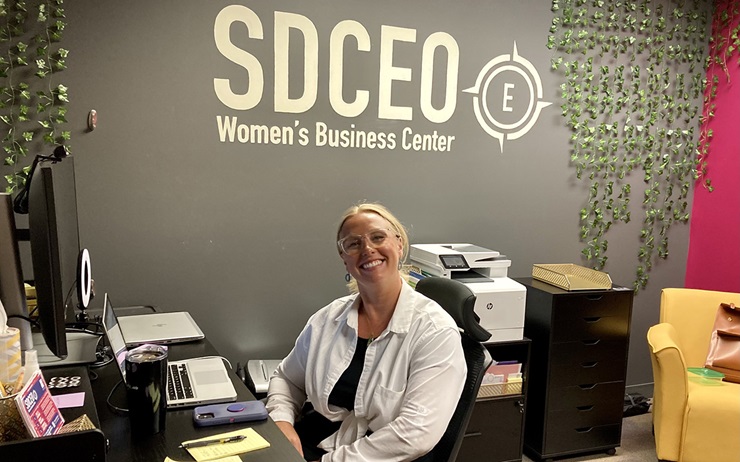 University of South Dakota alumna Sadie Swier '18 has been named director of South Dakota CEO East Women's Business Center (SD CEO East) in Sioux Falls.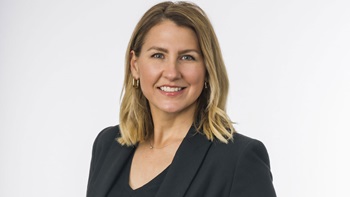 Expert brand builder Natalie Eisenberg '02 describes how her time at USD launched her into a trajectory of success.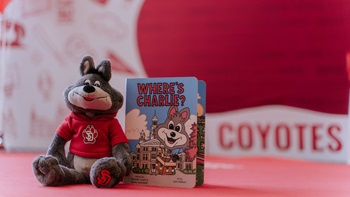 The University of South Dakota is proud to present "Where's Charlie?" a search-and-find children's book set during the university's homecoming, Dakota Days.
Known for Excellence
At USD, you'll find a high quality educational experience strengthened by our faculty's research and creative scholarship. See what makes our department exceptional.
Accredited by the Accrediting Council on Education in Journalism and Mass Communication (ACEJMC) since 1997.
The National Student Advertising Competition (NSAC) team provides you with valuable experience in the industry.
Gain hands-on experience with the department's radio and television stations, student newspaper and other practicum options.
Small class sizes and interactive learning opportunities led by faculty who have extensive professional experience and contacts in the industry.
Student Opportunities
As a student at USD, the opportunities available to you extend beyond the classroom. Explore your interests, find your community and experience your education to the fullest extent through the following opportunities.
Related Departments &
Facilities
Explore the departments, facilities and centers that contribute to your education in the Department of Media & Journalism.
Communication is at the center of everything we do. Explore the role communication plays in our personal relationships, professional experiences and public leadership through the Department of Communication Studies.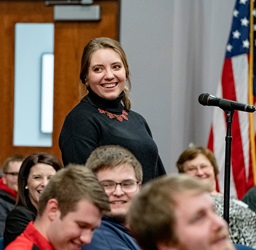 Student Media
Our student media is student-run, providing you with leadership opportunities and creative freedom as you serve as the main news source for the USD student body. From The Volante student newspaper to Coyote News, there is a place for everyone here.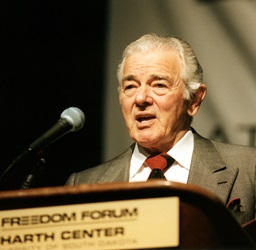 Mentorship and Professional Connections
In the Department of Media & Journalism, our faculty bring hands-on experience from their industries and fields. You are not learning from just lectures and textbooks; you are learning from professors who have spent years serving as storytellers, creatives, researchers, sport marketers and digital content producers. Plus, the department sponsors guest speakers covering all aspects of media, journalism, advertising and public relations, giving you countless opportunities to learn from experts and expand your network.