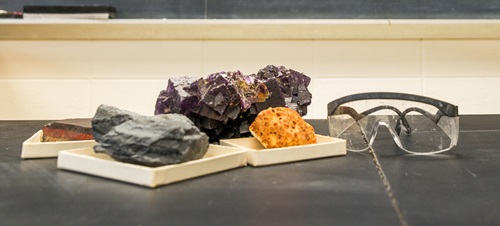 Earth Sciences
Gain knowledge about geology and other earth sciences and the role these sciences play in modern society with a minor in earth sciences.
Why Study Earth Sciences?
A minor in earth sciences will not only give you a greater understanding of geology, but also provide you with foundational knowledge in related subjects like meteorology and oceanography. By studying the Earth's dynamic processes and the geologic record of the planet's past you will understand the links between the geosphere, biosphere and society. This will assist you in making more informed decisions regarding our Earth's future, including sustainable practices, natural resource management and more efficient renewable energy.
Degrees & Offerings
Earth Sciences
Minor
Through the minor in earth sciences, you will learn about sustainable practices for the Earth and study the history of the planet.
Program Details
Undergraduate
College
Department
Contact
Admissions
Departments & facilities
Explore the departments, facilities and centers that contribute to your education in earth sciences.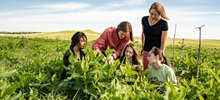 The field of sustainability invites us to examine the world we live in and imagine the possibilities for a brighter future. Find solutions to some of the world's most pressing challenges through the Department of Sustainability & Environment.
Faculty & Staff
Get to know the faculty and staff in the Department of Sustainability & Environment. Our faculty are experts in the field, bringing practical experience in ecology, behavior change, hydrology, energy, climate change and more.