School History


More Than a Century of Service
The Sanford School of Medicine has provided high quality medical education and served as the only school of medicine in the state since 1907.
We strive for excellence in education, research and service. The 2023-2024 Data Reference card highlights the current enrollment of the medical school as well as the economic impacts the school has on the state and region.
Humble Beginnings
Our school began as a two-year medical program with two students enrolled. The following year enrollment grew to four first-year and seven second-year students.
Our first dean, Christian Peter Lommen, began a long tradition of dedicated, public-spirited medical school deans.
By 1925, the class size was stable at 20 students and the school was recognized as one of the finest two-year medical institutions in the nation. The school continued to grow and in 1955, class size increased to 40 students.
Program Expansion
By the late 1960s, South Dakotans began to deliberate the value of the two-year medical program. Medical school advocates proposed expanding the school to a four-year, degree-granting institution. A campaign to accomplish that was led by medical school dean Dr. Karl Wegner and state senator Harvey Wollman and in 1974, the state legislature and Governor Richard Kneip endorsed the four-year program.
The new four-year institution used a "school without walls" approach, an innovative concept that utilized existing hospitals and clinics as classrooms for third and fourth-year students. Practicing physicians complemented full-time, academic faculty. The school's first four-year graduates - 39 in all - received their M.D. degrees in May 1977.
Research Emphasis
Research at the medical school assumed new importance in the 1990s and funded research grew from $5.3 million in 1996 to $16 million by 2019. We continue to drive our focus on research for faculty and students. In 2006, we launched an M.D./Ph.D. program to train future physician scientists.
Contemporary Medical Education
Today's medical school - renamed in 2006 as the University of South Dakota Sanford School of Medicine - occupies advanced facilities in Vermillion and Sioux Falls. Students also learn at partner hospitals in Rapid City, Yankton and Sioux Falls. Selected students voluntarily participate in the FARM program, in which they serve nine months in a rural South Dakota community. The school has been acknowledged as the nation's top provider of rural physicians. A seven-year M.D./Ph.D. program, combining medical and research training, was initiated in 2006.
Throughout its history, the medical school has distinguished itself as a leader in medical education, rural medicine, research and innovation. This tradition of excellence continues, creating a vibrant, modern institution.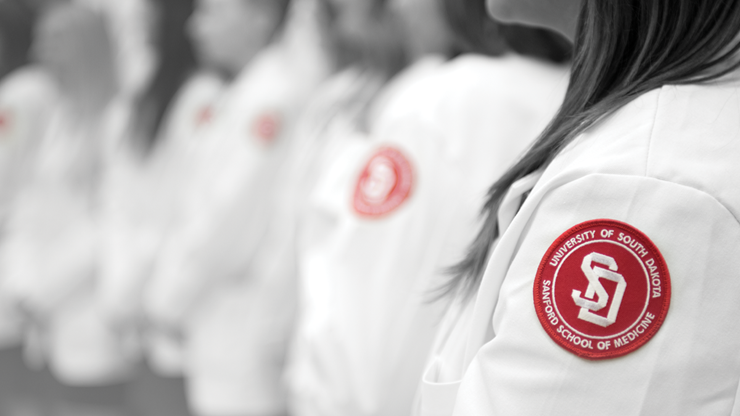 Oct 25, 2022
The University of South Dakota Sanford School of Medicine is incorporating "kindness" into its programs, culture and strategy, identifying and elevating kindness as a fundamental component of healing and happiness. This is unprecedented. No other medical school in the country is undertaking such an approach to medical education.
Oct 25, 2022
The influence and successes of the medical school's FARM (Frontier And Rural Medicine) program is revealed by the career choices of our graduates.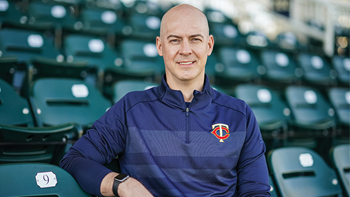 Oct 24, 2022
The University of South Dakota Sanford School of Medicine's admissions committee chose well when they admitted a member of rival South Dakota State University's football roster who had terrorized USD on the gridiron.
Mar 09, 2022
The Andrew E. Lee Memorial Medicine and Science Building is so prominent and distinct in its neighborhood on the southwest edge of the University of South Dakota campus in Vermillion that it seems a singular, stand-alone aspect of the campus.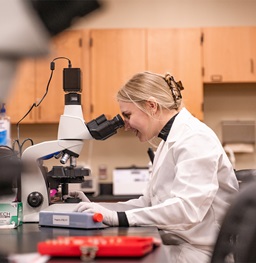 Ethics & Humanities
The Sanford School of Medicine values teaching our future healthcare professionals ethical leadership and the enriching aspects of humanities education, fostering their well-rounded growth.


Learn More